There are a variety of business tools on the market for project management, billing/invoicing, client portals, file management, email marketing, client projects and more.
However, if you want to get all of that to work together, it will be a major challenge. Everyone has their own recurring subscription, and those difficulties and monthly fees will start to add up.
SuiteDash is the ultimate client portal software that takes care of everything to manage your business and keep your clients coming back for more. No longer you will have to manage multiple solutions for your clients, nor will you have to search for your client information.
What is Client Portal Software? Here's what you need to know
A client portal is a place where people can go to get and exchange information. Whether you're a freelancer, a small business owner, or a corporate executive, you can instantly improve your productivity with a client portal.
You can also – and this is the best part – provide secure access to your clients and partners so they can view documents and files, make suggestions, pay their invoices, and many more.
What is SuiteDash?
SuiteDash is an all-in-one solution that takes care of everything. One login, one learning curve, one team adoption effort. One reasonable monthly fee.
This is the client management all in one portal software that will completely satisfy the needs of most small to medium sized businesses and will give you the tools you need to help your business become more efficient, more organized, and better able to take on the competition.
Why should you go with suitedash?
It has all of the features that a business owner expect from a modern client portal and business management solution, but it delivers those features in a way that is unique and very interactive for them.
What this does is drive up client loyalty and keep your client happy because they know exactly what to expect when they log in to your client portal. SuiteDash offers a great custumer support and they are always willing to help.
This will set your business apart from the crowd, and as such is the kind of client portal software that small and medium businesses need in today's market.
Benefits of using SuiteDash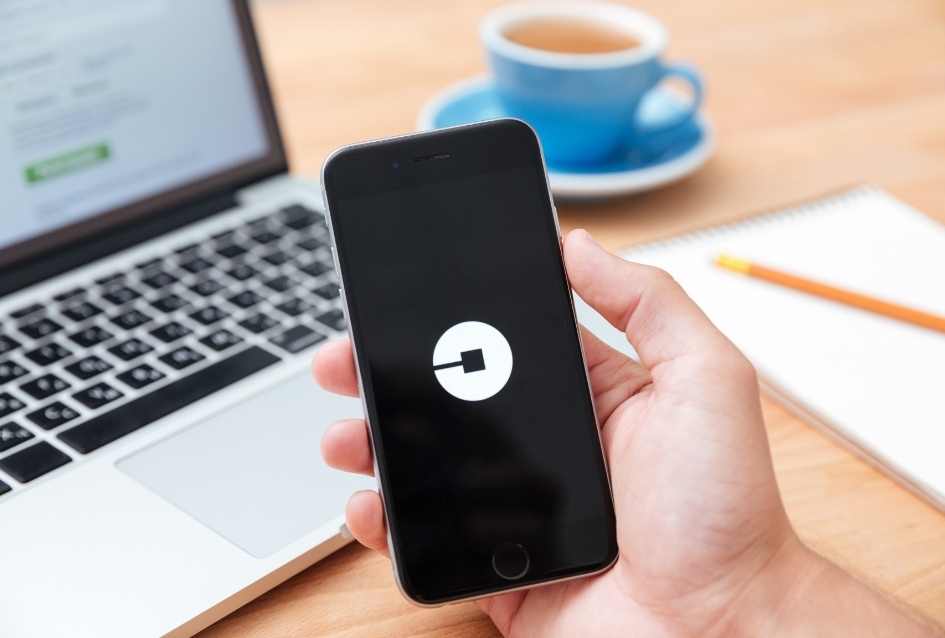 You will improve your efficiency, increase your customer base, your team productivity, and help you better operate in today's competitive market. This is why SuiteDash is the perfect fit for small to medium-sized businesses, and the tool will continue to grow in popularity as more happy clients find it valuable.
Since the portal provides a White Label option, the fully branded enviroment helps you to customize the Client account with your own custom domain, logo and colors. This will increase your visibility and make a big impact on potential customers.
It will also make your customers feel more comfortable with the SSL secure and private Portal option. This is the best way to protect your customers. It will make your business look more professional and trustworthy.
With SuiteDash, all your software needs are met in one place. You don't have to worry about setting up or learning how to use different programs.
Need help with SuiteDash set up?
We are part of the Trusted Agency Partners, Julul has been established for years. Trust us – we know our stuff when it comes to this platform since we've got that verified and credible experience with the SuiteDash platform so if you require support we are ready to help you! Contact us for more information.
Pricing Plans
To get access to Suitedash is a very affordable fee with no contracts and a 14-day Free trial. During the trial period, you can have everything and manage your clients with no restrictions. There are the pricing plans, which are tailored to the needs of different businesses:
1. Start: this is the basic plan which includes the platform software main features such as CRM with unlimited contacts, staff/team, project management, portals, 100GB file storage and $19/month.
2. Thrive: the intermediate plan includes the start and thrive features plus proposals & e-signing, email marketing system, folder profiles, custom menus, deal stage pipelines, 500GB file storage and $49/month.
3. Pinnacle: the premium plan includes the start and thrive features plus LMS, support tickets, task dependencies, automations, data reporting, 1TB file storage and $99/month.
SuiteDash Features
Here are just some of the key features of SuiteDash that have helped companies designed for small businesses:
• Centralized Client Portal: With a centralized client portal ,custom dashboards and advanced custom menus you will find that you have a better experience for your clients. The website is more organized, you can have better customer communications, and it will also be more convenient for them to file information in the manner that they prefer.
• Secure client portal: You will also have a secure client portal that has SSL encryption. This is very important if you need to send confidential information to your clients, as they will be able to access it but others cannot.
• One login: So many businesses have to work with multiple software programs, and switching between them is a pain. Suitedash takes care of all your needs, which is very convenient for you, as you only need one login when you are logging in to the site.
• White Label client portal: Suitedash is also sold under a whitelabel program. You can use SuiteDash with your own custom domain, custom smtp, logo and branding.
• One monthly fee: Thanks to the single login and one monthly fee, you will not find yourself struggling to pay for multiple programs that can cost hundreds or even thousands of dollars. Instead, you will be able to know that everything that is essential for your business works at a reasonable price that fits most small businesses budgets.
• Project and task management: This is one of the features that you will find most commonly in client portal software. This feature gives you the ability to organize and have the details of your projects, create templates, add tasks, time tracking and more.
• Billing: In addition to the other tools SuiteDash offers, you will also have access to a one-click estimate , proposal and client invoicing system integrated with email notifications.
• File sharing: SuiteDash will also enable you to share digital files and folders with clients. This means that they will have access to their information on your page, which is useful if you have a lot of different types of content.
• Messages: The private messages will help your business to securely communicate with clients and internal staff. It has a number of features: conversation history, direct messages and a number of features that will make communication much easier and more efficient.
Portal Integrations
You can improve the power of SuiteDash, with different apps. These are the current available integrations:
Google Calendar: make sure your staff members stay on top of their work by syncing their SuiteDash calendars to Google Calendars. A Task or Event assigned to them will show up on their SuiteDash calendar as well as in their Google Calendar.
Zapier: SuiteDash and Zapier are two powerful tools that seamlessly integrate into your workflow. Connecting them means you can save time and perform redundant actions in one place.
WordPress: the free plugin of SuiteDash for WordPress allows you to seamlessly integrate your website with your Business Portal. You can Download and install it from the WP repository.
Quickbooks: if you use QuickBooks Online, then you'll be happy to know that you can easily connect your account to SuiteDash. Whenever you create an Estimate or Invoice, or track a payment, in SuiteDash, it will automatically sync with your QuickBooks Online account.
Payment Gateways: SuiteDash offers a wide range of Payment gateways, including stripe, PayPal, Authorize.net, and Braintree.
Sendgrid: with SuiteDash Email Marketing feaure, you can now deliver your campaigns successfully with SendGrid's sending services.
How to get started with SuiteDash
You can start to use SuiteDash right now. Just create an account on https://suitedash.com/free-trial/ and get started. SuiteDash works for both new and existing businesses. It is easy to connect your client portal with your custom domain, so you can keep track of what your clients are buying and what they are doing online.
There are no long learning curves, no complicated forms to fill out, and no monthly fees you are responsible for just yet. You will have everything at your fingertips when you first use SuiteDash, but then as your business grows you will have defined needs that SuiteDash can help meet.
SuiteDash is a great way to get your business up and running full-time!
SuiteDash Customer client portal Alternatives
SuiteDash may be a useful solution for your business, but we recognize that you may be interested in other solutions. We've collected a list of some of the top cluster competitors below:
Plutio: Plutio is an all-in-one platform for project management, collaboration, and online invoicing. With it, you can manage your projects, share files with clients, communicate with them, create proposals and send invoices from one intuitive platform and great UI.
Agiled: Agiled is an all in one business management platform designed to help you manage employees, projects, tasks, track your time, create professional white-label and more. You can use Agiled to track tasks, manage employees, create professional white-label invoices and lots of integrations.
Flowlu: is a 100% cloud-based CRM, invoicing, payroll, and project management suite. It's a complete system that gets you the tools you need to manage your business and customer relationships in one place.
Wrap-Up
There are several advantages to using a client portal software. For one, it will reduce your business costs, improve your revenue, and keep your clients and staff happy. By taking on a client management business solution, you will also likely have a more engaging client experience.
SuiteDash gives you all of the most popular and functional All-in-One Business Software features. Not only will it completely solve your client management, project management, and client invoicing problems, but it will have many other great features such as White Label and security that can be used for all of your other needs as well.
You can learn more about SuiteDash and see the suite of features they have available to their clients by checking out the video below.
We hope you found this article helpful. If you have a question about the SuiteDash platform, please reach out to us and we will get back to you as soon as possible.